Legalisation of cannabis at the federal level in the United States could be closer than expected.
Refinery 29 are reporting they have information that shows the US could be be about to allow full legalisation of cannabis.
Sen. Cory Booker's new legislation would lead the US towards full legalization of marijuana at the federal level, in other words throughout the entire United States and it's territories.
The Marijuana Justice Act is being introduced today and it is an all new bill that would totally remove all marijuana products from the U.S. list of controlled substances.
To read more about this new move click here
http://www.refinery29.com/2017/08/165936/new-marijuana-legalization-bill-cory-booker
The Secret to Natural Pain Relief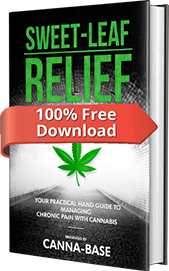 Introduction & comprehensive FREE guide to growing, processing and using cannabis products for help managing chronic pain conditions. Even if you have no garden and zero growing skills or experience.
Always consult your physician when considering a change to your current treatment.