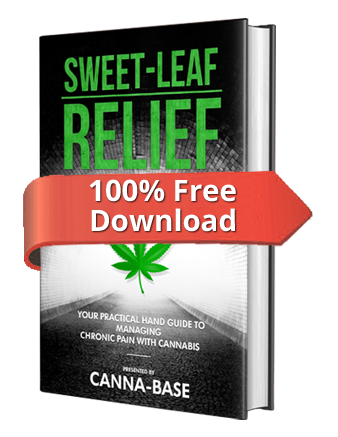 How It All Began
This FREE guide (and website) was started when the founders got weary of the "one size fits all" approach offered by their doctors who just handed out pills to combat their pain.
Tired, stressed and unable to continue with the only option their doctors gave them they found their own path to reduced prescription medication, and the guide is the sum total of the journey taken to escape the opiate maze. Their findings were pieced together from research, learning and some experimentation. Leading to significantly improved quality of life and general well being.
The information contained within Canna-Base has most definitely been learned the hard way. The main team that operates the site, suffer from long-term chronic conditions that limit their lifestyles; they literally feel your pain.
A Genuine Desire to Help You
This guide shares their journey of discovery offering you vast amounts of practical experience, collective wisdom and best practices to give you choice about how to manage your chronic pain and possibly reduce dependence on opiate medication.
Canna-Base brings you an unbiased resource to look at Cannabis and Cannabis related goods, services & products, perhaps from a different perspective.
We want to offer you the chance to review the information in one place and make your own informed choices. We don't have all the answers but we can promise you we will keep looking for them.
Please Note
We cannot and do not prescribe, or recommend a specific strain, product or treatment. The site is here for information purposes only and we highly recommend that you speak to a medical professional if you are already undertaking a course of treatment. Please also make sure the law in your jurisdiction allows for growing, processing and possession of Cannabis, or other products derived from the plant.
Act Responsibly
We do not recommend or encourage you to break the law in your country. Any links we provide will be on the understanding that you are responsible for any outcomes from any illegal behaviour you undertake. We're all adults here, and if you're not, please leave. Continuing to use the site is your own responsibility. We look forward to helping you learn more about this fascinating subject.
Regards
The Canna-Base Team
Download Your Copy of the Guide Today
Start to understand more about how Cannabis may help you reduce your long term chronic pain. We will then keep you updated with the latest information regarding news, articles and products that will help you get the most from the guide.
We wish you well.
The Secret to Natural Pain Relief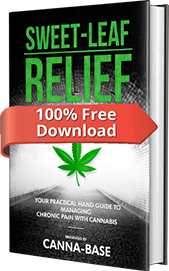 Introduction & comprehensive FREE guide to growing, processing and using cannabis products for help managing chronic pain conditions. Even if you have no garden and zero growing skills or experience.
Always consult your physician when considering a change to your current treatment.