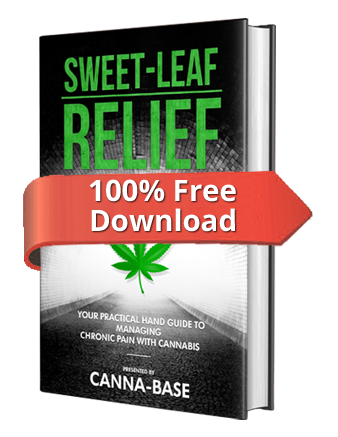 Thank you for requesting to download a copy of Sweet-Leaf Relief.
Your download link has been sent to your email address, which has been confirmed and added to Canna-Base.
Please feel free to share with friends and visit our Facebook page where we have giveaways, we will also send you further useful information and advice on getting the most out of your Cannabis medicine regime and practical tips and tricks to getting on top of your pain. Occasionally these won't even be Cannabis related but we will share them with you if we feel it  could add value to your quality of life.
Your pain is personal to you, how you experience it and how it manifests will depend on your exact circumstances. Canna-Base is here to help you transition to a more natural method of pain management. Whilst we can offer you information and places to source further information, data and products we cannot specifically recommend a course of action. It is your health and your responsibility and we will always share relevant information, however it is up to you to decide what is relevant to YOUR pain and YOUR treatment.
If you have ANY questions or require any clarification please contact us at [email protected], we are here to help in whatever way is possible and want people to live a pain free, clear minded life.
We wish you all the best on your journey.