Ordering Cannabis Seeds – Please Note
Owning, germinating and growing cannabis seeds is illegal in some countries. Be sensible, seek legal advice and understand the law surrounding these plants where you live. Be aware of the punishments and fines you'll incur when growing cannabis before deciding to grow your own.
Which Seed Bank Should I Buy From?
We have narrowed down the dozens of Seed Banks to the ones we feel are the most reliable, trustworthy and have decent freebie and promotional offers too. Chances are you will never have a problem ordering seeds but occasionally something does go wrong. Try not to lose your temper, stay calm and ask the Seed Bank to help resolve your issue. Remember, they want happy customers so give them a chance to fix the problem and even the best systems can go wrong.
Our recommended Seed Banks in order of preference:
Seedsman Seed Bank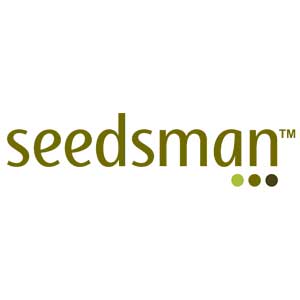 Seedsman has won us over for their remarkable customer service, great quality viable seeds as well as excellent delivery rates to the United States and Canada. Their prices are reasonable, they do offer freebies and promotions and if you catch the right promotions you will get plenty of value for money.
The only down side is that they don't always have the smaller packs of seeds but check them out first as the seeds you are after could be available in 1 or 3 packs rather than the standard 6 packs. As far as reliability and a no-fuss experience they are our first choice.
Click Here to Shop With Seedsman
Sensible Seeds

Sensible Seeds comes in at a very close second. They also have a lot of promotions and are quite generous with their freebies. Their descriptions of the strains are also outstanding and even if you purchase from Seedsman, it's worth looking at the strains on Sensible's site to get all the data available on those strains before purchasing.
It's also worth doing a dummy run to see which Seed Bank has the best offers (freebies and promotions) before purchasing. They have excellent success rates of getting seeds to the United States and Canada and they do offer more of the smaller pack sizes.
Click Here to Shop With Sensible Seeds
Original Seed Store
Original Seeds Store (Previously Original Sensible Seed Company) is based in Spain but they ship to the United States and Canada. With an incredible selection and possibly the best freebies and promotions out of all of the well known Seed Banks. You can even choose your own free seeds from a limited selection when you checkout.
In the past they have 'dropped the ball' on occasion but we have had nothing but good experiences with them. Those issues seem to be behind them now though and we are once again only hearing good things about this company which is why we have included them. It may also be one of the reasons behind their re-branding. You are unlikely to find better prices and they are worth a look but we would suggest looking at Seedsman and Sensible Seeds Seed Banks first. They offer smaller pack sizes for a lot of strains so if you are tempted perhaps do a small order first and see how they perform for you.
Click Here to Shop With Original Seed Store
A Final Word From Us
These Seed Banks are all based in Europe but they deliver all over the world. It may take a week or two for your order to arrive but generally these companies have good viable seed stock and
reasonable prices. Of course things change, companies can have changes in management or they can get sloppy. We may amend our recommended Seed Banks in the future but for now Seedsman gets our vote and it would be very hard to beat their service.
For full details on how to order from Seed Banks successfully (whenever legal in your country) please read our full blog post advice when ordering cannabis seeds here.
Note – these are affiliate links, however CannaBase checks all suppliers and welcomes feedback from our visitors as to their shopping experience.